Simple and Sweet: Six Reasons to Add Sweet Almond Oil to Your Daily Routine
As its name implies, sweet almond oil is a compassionate accomplice that will help you succeed in the effort to improve and perfect your beauty routine—from the roots of your hair to the tips of your toes. But this oil is not just a spectacular beauty enhancer; it also works wonders for the soundness and tonicity of your heart, memory, muscles, and metabolism. So, to clarify: sweet almond oil is sweet towards you, and downright vicious towards the dry skin, bad cholesterol, and carcinogens that it helps keep at bay.
Sweet almond oil is extracted from sweet almonds cultivated throughout the world; these trees originated in southwest Asia and the Middle East, and were first domesticated centuries ago. Records show that ancient Greek, Chinese, and Ayurvedic communities implemented sweet almond oil for medicinal purposes, primarily for treating dry skin conditions.[i] Today, the popularity of sweet almond oil is skyrocketing as more people are discovering its all-encompassing benefits.
It's easy to add a little goodness to your day; you can safely use sweet almond oil...
For soft, flawless skin…
Its lightweight texture and deeply nourishing properties make sweet almond oil an optimal option for moisturizing the skin; while ideal as an organic lotion, it's a bit too oily to use purely as a facial moisturizer. It certainly works as a facial cleanser, however; because it can easily penetrate skin cells, it's able to efficiently dislodge the debris and dirt that accumulates each day in our skin pores and hair follicles, thereby helping to prevent blackheads and acne. And because sweet almond oil seems to agree with the fact that the only time we should be carrying bags is on our way out of the mall or grocery store, it helps to remove them from the delicate skin beneath our eyes. Dab a bit of almond oil beneath your eyes each night before bed; in less than two weeks, expect noticeable results.[ii] 
To remove make-up and soften wrinkles…
Sweet almond oil can be used to remove makeup—even on sensitive skin and vulnerable spots (as around the eyes)—while doubling as a moisturizer. Due to its rich concentration of vitamins and proteins, almond oil also helps repair damage done to the collagen layer of the skin—which, as it thins and becomes uneven with age and abuse (i.e. excessive exposure to sun, tobacco, toxins, etc.), causes wrinkles. The aging process in and of itself can't be stopped or reversed, but almond oil will help delay it.
Organic facial scrub: With a pinch of fine sugar and a few swirls of sweet almond oil, you can create an excellent facial scrub; massage it very gently against your skin in circular motions to remove the dead skin cells and grime; wash off the mixture with clean, cold water. Apply this no more than twice a week; scrubbing or exfoliating your face excessively will dry it out.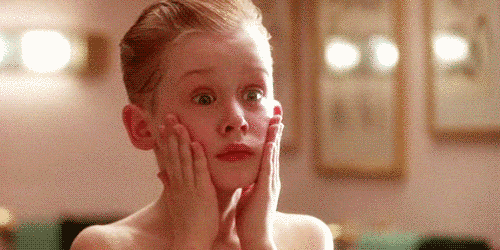 To treat rashes…
Everyone from the age of a few months to few decades old can certainly attest that having a skin rash is a less than pleasant experience. Whether you're dealing with your baby's diaper rash or your own chafed skin, sweet almond oil has proven to be a more gentle and even more effective balm than most doctor-prescribed ointments—plus you don't have to sweat about the chemical irritants or toxic substances that are often found therein. As long as you don't have a respective allergy, you can safely and liberally apply almond oil on chafed or inflamed skin, simply by gently dabbing the oil against the affected area.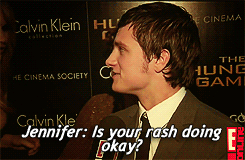 To nourish dry hands and soften cracked heels…
Diluted as an essential oil, sweet almond oil is perfectly safe for direct skin application, with a mild aroma and a radiant sheen that doesn't easily evaporate.
For dry feet: mix 2 tsp sweet almond oil, 2 tsp castor oil, and 2 tsp olive oil. Massage these oils onto your feet until the oil has dried; smear Vaseline into the cracked skin and leave until absorbed. Wear cotton socks overnight. (Optional: melt a candle in a saucepan, on low heat; use a flat brush and carefully apply melted wax to skin. Let cool and dry; wear cotton socks overnight. The next morning, peel wax gently from the skin and rub remaining residue of the oil into skin until fully absorbed.)[iii]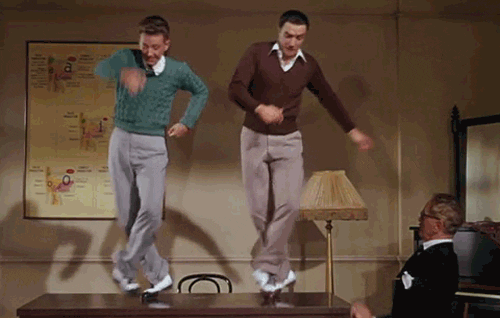 For healthy, luscious hair…
Sometimes it feels like the more attention and care you provide to your appearance—specifically your hair, in this instance—the more damage you are actually causing. You ladies know what we're talking about; everything from coloring (highlights, ombre or two-toned hair, hair dyes) to excessive heat (curling, straightening, incessant blow-drying) to styling (mousses, creams, sprays, gels, perms) can take a severe blow on otherwise healthy hair. Even shampooing excessively causes hair to dry out because it strips it of its natural oils, which can even thin out hair over time. Enriched with Vitamins A and E, sweet almond oil is like liquid gold for your damaged strands or itchy scalp. It's an outstanding remedy for dandruff-ridden or abused hair, and also soothes inflamed or infected skin and pores. To banish split ends, dehydrated hair, and counterproductive chemical treatments, add sweet almond oil as your post-shower conditioner at least once a week and enjoy conspicuously healthier hair. If you find the look too oily or greasy, do it before going to bed and cover your hair with a shower-cap overnight (or at least for an hour); shampoo and rinse out your hair in the morning for a silky sheen that's brimming with health.
Leave-in hair conditioner: Wash hair and gently tousle it dry with a towel—don't rub or tug, since this is when your hair is most prone to breakage. Finger-comb or use wide-toothed comb to gently detangle hair. Pour a dime-sized portion of sweet almond oil into your palm, rubbing it gently with the fingers of your other hand to heat it with your body warmth. Smooth the oil throughout your strands, devoting more time and oil to the bottom 2-3 inches. Comb through with your fingers to evenly distribute the product, and allow it to dry naturally.[iv]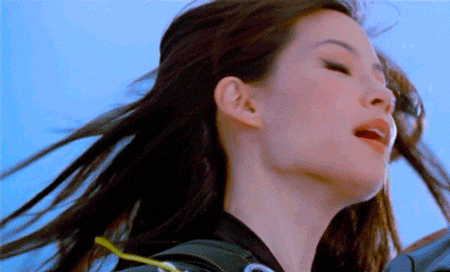 To delight your taste buds…
Like many healthy oils, you'll even benefit from directly ingesting a bit of sweet almond oil—literally moisturizing and nourishing your body from the inside out. If you prefer to kick-start your day with a two to four spoonfuls, pour them within a warm tablespoon since oil is absorbed more quickly when it's closer to your body temperature. You can use it as a condiment for salads, vegetable dishes, and potatoes, or you could safely mix it into a protein drink; you can alternatively cook and bake with it, given its high resilience (it won't smoke till 430 degrees F). For better flavor and longer-lasting benefits, keep sweet almond oil stored in a cool, dark place.
Chock-full of healthy monosaturated fats, vitamins, and phytosterols, it's been proven that almond oil itself contains many of the perks of raw almonds; according to a groundbreaking study at University of California, sweet almond oil's wholesome effects range from increased energy, a reduction in overall cholesterol (especially the harmful LDL cholesterol), and improved cardiovascular health.[v]
For marinade: Whisk together 1 cup almond oil, ½ cup vinegar, 3 minced cloves garlic, 2 tbsp minced fresh herbs of your choice (parsley, oregano, rosemary, etc.).
For vinaigrette salad dressing: Mix together 2 tbsp chopped parsley,  1 tbsp chopped chives, 2 tbsp sweet almond oil, 1 tbsp (red wine) vinegar, salt and pepper to taste (optional: 1 tbsp tarragon leaves, ½ cup chopped almonds).
For smoothies: Add 1-2 tbsp to your favorite smoothie. Due to its mild flavor, you can add more oil to reap the benefits without drastically changing the smoothie's original taste; due to its monosaturated fat content, sweet almond oil will help your body absorb even more of the healthy vitamins of your drink, especially fat-soluble ingredients that are rich in Vitamin A (like carrots or apricots) or Vitamin K (like spinach and kale).[vi]
For even a myriad more recipes with sweet almond oil, click here.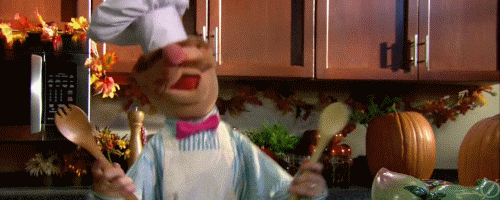 The Essence of Balance
Sweet almond oil is generally considered safe; as always, take precautions to ensure that you don't overdo it. You should avoid its consumption if you have a nut allergy or pancreatitis, and never confuse it with its toxic counterpart: bitter almond oil (containing poisonous hydrogen cyanide). While there are many varieties of sweet almonds around the world today, all types basically have same nutritional value and overarching benefits. Beyond its cosmetic and medicinal functions, sweet almond oil has been used to treat skin conditions in animals (such as dermatitis in dogs), as an ingredient in an all-organic non-abrasive toothpaste[vii], and has even been tested as a biodiesel fuel.[viii]
[i] https://www.ncbi.nlm.nih.gov/pubmed/20129403
[ii] http://www.naturallivingideas.com/sweet-almond-oil-benefits/
[iii] http://food.ndtv.com/beauty/5-effective-home-remedies-for-cracked-heels-1226211
[iv] http://www.livestrong.com/article/256962-how-to-use-almond-oil-as-a-leave-in-conditioner/
[v] https://www.ncbi.nlm.nih.gov/pubmed/11925464
[vi] http://www.healwithfood.org/what-uses/almond-oil-edible.php
[vii] https://www.ncbi.nlm.nih.gov/pubmed/15311322