It's every choco lover's fantasy: chocolate is so mind-blowingly delicious and delightful in every which way—so how awesome would it be to fling yourself in a fountain of chocolate and just splash around indulgently in that? Admit it, you've thought about it.
Okay, the swimming around in a chocolate fountain part might not be exactly practical or even as delightful as originally imagined (Would it be sticky? And supposing it would be melted chocolate, how much heat are we talking about? And, seriously, there must be a limit to how much you can drink or lick off of your skin). We've got the next best thing, though. When you stop to think about it, it's actually an even better alternative.
It's called cocoa butter, and it smells and feels as divine as chocolate tastes.
Science has proven, to the delight of all chocoholics around the world, the multiple benefits and antioxidant properties of cocoa and dark chocolate. Organic cocoa butter—the golden vegetable fat extracted from cocoa beans after they are fermented, roasted, and separated from their hulls—is generally considered unpalatable until it is deodorized. It's then used to make the chocolate and baked goods that you're familiar with and love; it may come as a surprise, however, that it's also a common ingredient in a variety of ointments, lotions, and even pharmaceutical products, adding flavor, smoothness, and a mild pleasant aroma.
We don't need to convince you that cocoa butter is soothing and smooth—you're familiar enough with chocolate to need no convincing! What this article seeks to highlight, instead, are the lesser-known cardiovascular, anti-cancer, and immune-boosting benefits of this cherished butter.
Cocoa butter makes for happy hearts...
Brimming with oleic, palmitic, and stearic acids, cocoa butter is a powerhouse of heart-healthy monounsaturated fats. Experts link cocoa to a reduction of heart disease and blood pressure; it may be these exact acids that explain the nine-year study by the American Heart Association conducted among nearly 32,000 women that chronicled how the women who regularly ate 1-2 small weekly portions of chocolate enjoyed a 32% lower risk of heart failure than woman who did not.[i] Researchers from King Saud University, the University of Barcelona, the University of Malaga, and the Institute of Food Science Research in Madrid came together to study the link between cocoa polyphenols and inflammatory markers of cardiovascular disease; they concluded that cocoa polyphenols indeed possess a range of cardiovascular-protective properties that fight against atherosclerosis.[ii]
Cocoa butter doesn't just make your heart happy—it's like a creamy hug, given that it boosts your mood simply by raising your body's levels of serotonins and endorphins. This butter's magnesium content adds a further benefit, as it helps to lower your body's secretions of progesterone (the chemical that is to blame for the emotional rollercoaster often associated with PMS).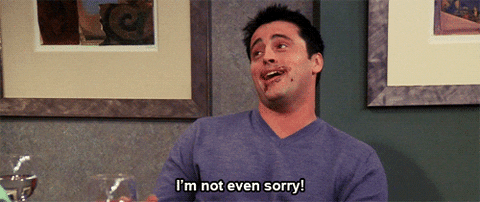 Cocoa butter ensues in smoother skin...
Smooth, nourished skin is the most commonly known benefit of topically applying cocoa butter; due to its containment of Vitamins A, E, C, B1, B2, and B3, it does indeed serve as an extraordinary moisturizer. Easily warmed, it melts at room temperature, making for easy application. You can just as easily use it to moisturize your hair and strengthen the follicles, as cocoa butter has been shown to reduce dandruff, dryness and brittleness in the hair, and even hair loss.
For homemade whipped body butter: Combine and melt ½ cup shea butter + ½ cup cocoa butter + ½ cup organic coconut oil + ½ cup almond oil. Remove from heat and let cool; add 20 drops of lavender essential oil. Let it harden in the fridge for an hour, then whip it with a hand mixer for about 10 minutes. Return it to the fridge for 15 minutes; store in a lidded glass jar in a cool, dry place.[iii]
For organic hair conditioner: Combine and melt ½ cup cocoa butter + 2 tbsp. organic coconut oil + 2 tsp. Vitamin E oil. Remove from heat and let cool; add 6 drops vanilla essential oil, and place in airtight container in freezer for 15 minutes. Remove and let it soften to the consistency of better; apply to clean, dry hair and leave overnight; rinse as usual in the morning.
Chock-full of antioxidant compounds, the aforementioned acids found in the butter serve to neutralize free radicals, especially in the skin. Reducing thus the occurrence of oxidative stress and helping to protect the skin from environmental and internal forces that can irritate or damage it, this butter delightfully serves to minimize wrinkles, stretch marks, scars, and any other marks of aging. It has been shown to provide quick topical relief to existing issues, too; applying it to rashes, eczema, psoriasis, and other sorts of inflammation will provide immediate relief. Experts from the Laboratoire BIO-EC in France demonstrated how cocoa polyphenols influenced the parameters involved in ex vivo skin restructuring, noting an enhancing effect of cocoa butter on skin tone and elasticity.[iv]
Fun fact—cocoa butter is edible, so having a little nibble while smoothing it over your skin can't hurt. Just remember that it's very high in calories, so take it easy if only for the sake of your waistline.
Cocoa butter promotes a stronger immunity...
Okay, let's circle back to the beginning for a second: go ahead and let all the stresses and troubles of your day float away as you unwind in a silky-smooth warm sanctuary of a bath infused with a couple of tablespoons of cocoa butter. Spice it up with a few drops of essential oil of choice (vanilla, anyone?). It's aromatherapy and stress-relief at its finest. Add the benefit of an improved immunity to boot, and you'll have a really hard time extracting yourself long enough to grab a towel.
While cocoa itself isn't considered an anti-inflammatory food, cocoa butter's polyphenolic components actually serve to lower inflammatory markers which would otherwise harden and clog the arteries. Along with boosting the immune system, cocoa butter has even been scientifically proven to make us less tired; according to experts at the University of Hull in the UK, the polyphenols found in cocoa butter can drastically reduce the debilitating symptoms of chronic fatigue syndrome, which otherwise demands treatment ranging from antidepressants to cognitive behavior therapy. The same study emphasized the beneficial nature of flavonoids found in cocoa butter, which have been shown to counter cardiovascular diseases and cancers.[v]
Cocoa butter helps prevent cancer...
Researchers at the Universitat de Valencia in Spain discovered that the beneficial effects of cocoa polyphenols—as those found in cocoa butter—are especially potent when it comes to warding off cardiovascular diseases, metabolic disorders, and inflammatory diseases, as well as for cancer prevention. Studying the anti-cariogenic and chemo-protective effects, it was shown how the phenolic compounds from cocoa protect against diseases in which oxidative stress is implicated, such as cancers.[vi]
Cocoa butter is a culinary classic, adding flavor and smoothness to meals and desserts alike. You can substitute it for gelatin or regular butter, reducing the amount of fat and sugar while offering a more discreet, airier, fragrant flavor. With cocoa butter, a little bit goes a long way, it has a long shelf life of up to 5 years if properly stored, and a high smoking point compared to other fats. Whether you're sprinkling a bit of it over your beef fillet or whipping it up for chocolate pastries, you'll be sure to add a subtle delicious flavor.
Some of our most relished recipes scouted out from the internet, tried and tested and true…
The Essence of Balance
"Pan metron ariston" preached the Ancient Greeks: "everything in moderation". That is the key phrase to keep in mind when handling organic, high-quality cocoa butter. Its benefits are tremendous when it is eaten in moderation, due to its higher than average concentration of overall calories and fat content.
[i] https://www.sciencedaily.com/releases/2010/08/100817161110.htm
[ii] https://www.ncbi.nlm.nih.gov/pmc/articles/PMC3942736/
[iii] http://www.naturallivingideas.com/13-amazing-benefits-cocoa-butter/
[iv] https://www.ncbi.nlm.nih.gov/pubmed/18822039
[v] https://www.ncbi.nlm.nih.gov/pmc/articles/PMC3001690/