You've probably heard of it as maracuja oil (or passion fruit oil); its botanical name is passiflora edulis in reference to the beautiful exotic fruit from which it is extracted. Characterized by its delightfully light texture, rich moisturizing properties, and antioxidant benefits, maracuja oil is not as well-known as other respective oils. Nevertheless, it has been gaining popularity as news of its enriching benefits spreads, and it is widely commended for its therapeutic and cosmetic properties alike.
Here are just a handful of easy ways to sprinkle a bit of this effective oil into your daily beauty and wellness regime.
Pencil in a maracuja massage and facial.
Massaging maracuja oil into your skin—from the top of your dry scalp to the tips of your chapped toes—does wonders for replenishing and rehydrating your body. 71% of this oil entails its infusion of linoleic acid—along with other essential fatty acids including oleic, palmitic, and stearic—maracuja oil is by nature an extremely nourishing liquid which also boasts significant anti-inflammatory and antioxidant properties. Nutrition specialist and naturopath Cathy Wong, ND, can attest to maracuja oil's incredible nurturing properties, noting that its been revealed as an anti-aging remedy.[i] Proponents have also suggested that it can help to drastically easy muscles pains and reduce stress, especially when used as a massage aid and carrier oil.
Effectively calming skin inflammations—ranging from rosacea and acne to damages due to excessive tanning or radiation—maracuja oil has been shown to help repair and rejuvenate the collagen of the skin, enhancing its health and appearance while alleviating blocked bores, dry and oil skin, and fine lines and wrinkles. Don't be frightened about applying this oil to oily skin—its job is to regulate the production of too much oil, and it is quickly absorbed, preventing your skin from acquiring breakouts. Its abundant content of Vitamin C, calcium, and phosphorus further help to brighten and nourish the skin. In fact, a Brazilian study geared to finding an alternative and safer technology for whitening found linoleic-rich maracuja oil to be an excellent therapeutic and cosmetic alternative which decreased levels of melanin and could even treat hyperpigmentation.[ii]
Make time for silky hair and strong nails.
Predictably, an alchemy that results in radiant skin is also a spectacular strategy for achieving stronger nails, softer cuticles, and glowing hair. So while you're gifting your skin with an application of maracuja oil, don't forget to pay some attention to your nails. Rubbing the oil gently into your dry cuticles can dramatically strengthen brittle, worn, and fragile nails. Massaging it onto the scalp and throughout your hair has been shown to promote more nourished skin but also renewed hair growth. It shouldn't come as a shocker, given that the oil is chock-full of wholesome fatty acids, minerals, vitamins, and antioxidants—but we still promise you'll be pleasantly surprised with its effectiveness after a few dedicated applications.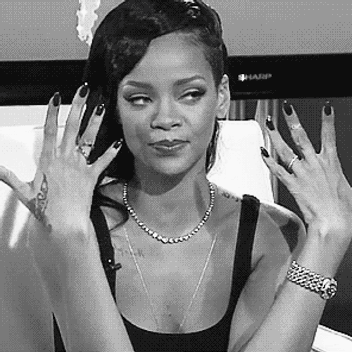 Soothe the itch and treat the burn.
As the saying goes, if you think the small things in life don't matter… well, you've never gone to bed with a mosquito buzzing around in the room. What you don't have to worry about is scratching the bites, at least; dab a bit of maracuja oil topically onto the insect bites to curb the itch. Alternatively, if you've been having a bit too much fun in the sun today, this oil can again come to your rescue. As illuminated in a study at the University of Sao Paulo, passion flower and fruit oil chemical composition, rich in linolenic acid, includes significant antioxidant components that include phytosterols, tocopherols, carotenoids, and phenolic compounds.[iii] Such nutrients in maracuja oil—with a special shout-out to lycopene—are spectacular for restoring collagen and rehydrating the skin, thereby helping to heal and reduce sun spots, wrinkles, blemishes, and other signs of aging. Several studies have shown that higher levels of antioxidant micronutrients in the skin increase its basal dermal defense against UV radiation and damage.[iv]
Anti-inflammatory oil mix: 25 ml. maracuja oil + 25 ml. watermelon seed oil + 20 ml. acai berry oil + 5 ml. macadamia oil + 5 drops rosehip oil; apply topically to sensitive, oily skin.
Rehydrating body oil: 10 ml. maracuja oil + 10 ml. Brazilian nut oil + 10 ml. baobab oil + 10 ml. acai berry oil + 20 ml tamanu oil + 10 drops of essential oil of your choosing; mix and apply to damp, warm skin after shower or bath.
Get a better night's sleep tonight.
Trouble sleeping? No need to count sheep. Apart from being a fantastic skin moisturizer which you can apply before bedtime—hello, beauty sleep!—maracuja oil promotes a better night's rest by calming the nerves and relieving stress due to the same properties that make the passion flower such a soothing option in aromatherapy. If you care for a soothing earthy, woody aroma reminiscent of twilit woodlands, breathe in the smell of maracuja oil before your head hits the pillow and enjoy the natural anxiolytic effects.[v]
In bed: Drizzle just a few droplets of maracuja oil over your pillow; the faint aroma should help you relax and fall asleep.
In your bath: Prepare a warm water bath: fill with water and add 10 drops of maracuja oil. The hot water should release steam that contains the oil's volatile organic compounds; spend as long as you desire in the warm bath and relax. You'll literally feel your anxiety floating away—just make sure you make it to bed before falling asleep!
The Essence of Balance…
Maracuja oil is generally considered extremely safe. As always when testing out a new oil or lotion, it's wise try a "trial" application first—testing a bit of the oil topically on a small part of your skin before applying it along your body—to ensure that you are not allergic. Used in moderation, maracuja oil may serve as an excellent alternative remedy for rehydrating and rejuvenating you physically and mentally. 
[i] https://www.verywell.com/maracuja-oil-what-you-should-know-about-it-89949
[ii] https://www.ncbi.nlm.nih.gov/pubmed/22738140
[iii] https://www.ncbi.nlm.nih.gov/pubmed/26512548
[iv] https://www.ncbi.nlm.nih.gov/pubmed/23053552